Top 3 Most Frequently Asked HVAC Questions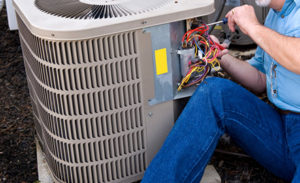 As any HVAC professional would tell you, there are particular questions that come up from homeowners who own HVAC systems over and over again. Thus, we thought it would be important to address some of the most frequently asked HVAC questions. Read along and pick one or two things that will be beneficial to you to keep your HVAC system working optimally all-year round.
How Often Should I Clean or Replace My Air Filter?
It is advisable to check your filter on a regular basis, such as monthly, to establish when you should replace or clean it. It is worth noting that dirty air filters make your HVAC system inefficient which has a ripple effect of skyrocketing your energy bills. In addition, when filters are clogged with dirt and debris, the blower fan must work extra hard to push the air which increases its likelihood of wearing down faster. This means you will be forced to replace it earlier than you had intended or keep on incurring costly repairs.
Have this in kind, it is paramount that you repair or clean your filters at least once per month especially if you live in an area with high pollens or you have pets in your home. Filters are relatively cheap and the process of replacing or cleaning is simple that doesn't necessarily require a HVAC professional.
What is the Appropriate Humidity Level in My House?
It is paramount to maintain the appropriate humidity levels in your house to keep a healthy, comfortable space. Considering this a place you spend most of your time, it's essential to maintain an ideal indoor humidity level.
Most homeowners are comfortable with humidity levels of between 30% and 40%, but the ideal is 35%. Anything above 40% can create a conducive environment for breeding of mold which results to allergy and respiratory problems. On the other hand, low levels of humidity lead to dry skin and nose as well as static electricity which can destroy electronic appliances such as DVD players and computers in your home. By maintaining proper humidity levels in your home, you will also benefit from reduced energy bills.
What is Emergency Heat and When Should It Be Used?
Simply put, Emergency Heat is a supplemental heating source which is also referred to as back-up heating or second-stage heating. It's usually powered by electricity, but oil and gas can also suffice. The purpose of the emergency heat is to support the heat pump in case it is unable to provide sufficient heat due to several factors, such as extreme cold conditions or a defect in the heat pump.
You should therefore only turn your thermostat to emergency heat once you discover that the heat pump isn't working adequately, such as when the pump is frozen.
In case of anything unusual with your system, feel free to contact us at 305-249-1150 and we will be there to serve you!