Energy Auditing – Finding and Sealing Energy Wastage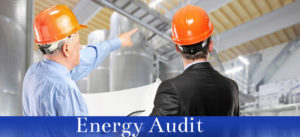 Before embarking on a process to improve the energy efficiency of your home, it would do you a lot of good to find out from a professional, areas where energy is wasted in your home. home energy specialists or auditors have standardized ways of auditing or checking your home for leakages and other issues that may be driving your energy bill up. They take time to study your building and do full check ups designed to address comfort, safety, indoor air quality, and energy efficiency.
Many homes in the United States experience high energy bills even though newly constructed. This is because of construction flaws that may not have been apparent to the contractor. Energy auditors use sophisticated equipment such as blower doors and infrared cameras to pinpoint areas with inadequate insulation and leaks.
Whether you are in a newer or older home, getting it audited can mean so much in energy efficiency and your monthly bills. Some auditors may undertake a home energy rating process which essentially resembles an energy audit only that at the end of the process, you will be given a point score which lies between 1 and 100. This is important for comparison purposes.
Home Performance Diagnostic Tests
Some of the common tests carried out as part of energy auditing include:
A Blower Door Test – This is done to determine the air tightness of your home. The test consists of a powerful fan which is mounted onto the frame of an exterior door that pulls air out of the house so as to lower the air pressure inside. Through these tests, the auditor can detect the air infiltration rate and identify specific leaks around the house.
A Duct Bluster – This is much like a blower door, but it is targeted at the duct system. It forces air into the system until it attains a standard pressure. The fan is attached to the duct system on one entry while the other registers are sealed off temporarily. This determines the much air that is leaking from the ductwork.
Digital Infrared Camera – This detects both air leakage and thermal defects. The cameras play a key role in measuring surface temperatures and detect variations in heat. For the warmer areas, the infrared cameras express them with warmer colors. In this way, you can easily see the portion of your wall that doesn't have insulation.
Depending on the area you live, there may be trained and certified home performance contractors that can help you conduct energy audits and improvements.