Critical Features of High Performing Heat Pumps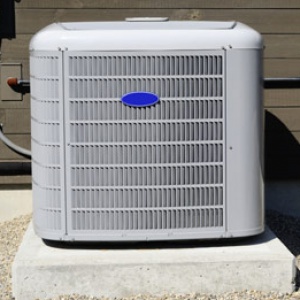 Compared to ACs and furnaces, heat pumps offer the most energy efficient alternative to heating. Currently, high efficiency heat pumps have features that make them durable and economical to serve you in the long run. Because heat pumps move heat instead of generating it, they can give you more energy than they consume. This is the basis for their efficiency.
During the heating season, heat pumps utilize power to move heat from the outdoor space into your house so as to warm it. When the cooling season comes, they do the opposite, moving heat from your house to outdoors. When shopping for a heat pump, there are certain features that you should look for which will go a long way into saving you money through high efficiency.
Supplementing Features
Features such as banners or electric resistant heaters give a good backup to your heat pump. There are some heat pump models which have a de-superheater that plays a key role in recovering surplus heat during the cooling cycle. Another supplemental feature to look for is a 2-speed compressor which allows your heat pump unit to operate at the right cooling or heating capacity for efficiency. For the tubing, look for copper or aluminum because they are simple to repair and conduct heat well.
The Noise Factor
Some heat pump units especially the older ones have noisy outdoor fans. When running, such fans are not only a bother to your household members, but also to your immediate neighbors. The best heat pumps are those with a grille design which works to minimize air restriction. The mounting of the fan on the underside of the heat pump grille allows it to operate much more quietly. The heat pump fan is also protected from the harsh elements and directs air flow away from the ground surface.
The HSPF and SEER
SEER which stands for seasonal energy efficiency rating and HSPF which is the heating seasonal performance factor are important ratings that determine the efficiency of your heating equipment. It is a requirement of the Department of Energy for manufacturers to ensure all their HVAC systems are rated for efficiency. High efficiency units are the best even though they cost slightly more than the rest. However, over the long run, these low operating costs will save you loads of money.
Investing in a high HSPF and SEER heat pump contributes to the value of your home and can give you an edge over your competitors when putting up your home for sale. The capacity to dehumidify is higher in these high performing heat pumps than the standard central AC units. This means lesser energy in cooling during summer season.
Exterior Features
While the interior features are important, exterior features such as galvanized and louvered steel cabinets can protect your condensing unit from hazards associated with outdoor exposures. The cabinet should be painted with a high-quality enamel so as to resist the harsh weather elements and the effects of time.
To maximize on both low operating costs and energy efficiency, you need to focus not just on the efficiency of your heat pumps, but also on regular repairs and inspections.