Air Purifiers and Why You Need One for Your Home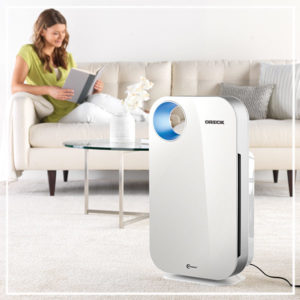 Air purifiers generally use a system of internal fans and a network of filters to purify air in your home by removing harmful airborne particles such as pollen, dust, and bacteria. The purifier thereafter circulates the clean air back into your home in several cycles an hour. This keeps your environment healthy and cleaner.
Not all homeowners agree that having an air purifier is a worthwhile investment. If you are one of them, consider the following reasons on what a purifier can do for your home.
Ensures Your Family Breaths Clean Air
According to the Environmental Protection Agency, indoor air is 2 to 5 times dirtier relative to outdoor air. With a good purifier, this finding can be reversed so that your family breaths clean and healthy air again.
Purifiers Remove Unpleasant Odors
No one wants to live in a space that is full of unpleasant smells. Even if you did your favorite dish, as soon as you are done with it, you wouldn't want the smell to hang around until the next meal prepping session. Purifiers can help you expunge such odors so that your home only smells of the freshness of an ordinary aerated space.
Rids Your Home of Airborne Allergens
You may be in love with your pet, but what you may not know is that they release lots of pet dander, airborne allergens, and fur. When released, such allergens rent the air and can cause irritations. If you live with a member who is asthmatic, such allergens can make the condition worse. Air purifiers help in trapping such allergens before they settle into your home.
They Neutralize Smoke
It doesn't matter whether it is a family member who smokes, or it is your fireplace that is filling your home with a dingy smell, you need to act on it. With an air purifier, you can trap the smoke and any other particles released into the air before they land on your upholstery.
Removes Airborne Bacteria
In the same way air purifiers combat allergens both seasonal and otherwise, they can also help remove up to 99% of airborne bacteria. As you may know, bacteria cycling in your home can be the source of irritation and sickness. Getting rid of this will be a huge relief to you and your family.
There are various types of air purifiers including HEPA air purifiers which use HEPA-rated filters which remove up to 99.97% of airborne particles. Other purifiers are UV purifiers which remove viruses and bacteria from the air, ionic air purifiers which send negative ions into the air so as to attach to airborne particles, and activated carbon filters that use absorbent pores to capture pollutants.
Your air quality needs will be the ultimate determinant on the kind of air purifier to buy. However, if you are looking to make your home a safe haven and completely allergy free, try the HEPA air purifiers.