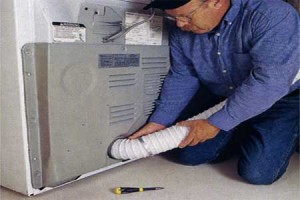 Every family deserves to stay in an environment that is clean and healthy. However, many households find it difficult and tasking to organize their homes and maintain their indoor environment at standards that do not expose their loved ones to microbes and allergens. This is why Duct Cleaning Miami has invested in the necessary personnel and equipment to guarantee these homes among other exceptional indoor environments.
We are a renowned and professional HVAC company that operates in Miami, Florida. Being a locally owned and operated company, we have established a relationship with the residents and as such have the benefit of solving their needs at a personal level.
Our Business and Innovation
Duct Cleaning Miami is continuously in the process of coming up with new ways and modalities on how to conduct business. We are guided by industry standards and strong business ethics in executing our duties. Our goal is to see the homeowner happy and jovial and this means working 24 hours 7 days a week including public holidays. The equipments we use are approved by industry bodies which include the National Air Duct Cleaners Association (NADCA) and Environmental Protection Agency (EPA). For instance, our detergents are VOC-free which means your home will never harbor any pollutants following our air duct cleaning process.
Skilled Personnel
We invest in the best talent in the market. When we hire, our concentration goes beyond the certificates and other professional credentials to look at the moral and ethical conduct of our candidates. Since an employee's history determines to a greater extent how they will perform in their present job, we conduct thorough background checks. Our employees are retrained every now and then to ensure they understand the needs of our clients, the industry challenges and any upcoming technologies. We have divided them into service lines depending on their capacity and qualifications. You will therefore find heat pump specialists, dryer vent professionals, duct cleaning experts and blower technicians within our workforce.
Customer Service and Experience
Customer focus is such an important ingredient in our operations. The ultimate objective of our services is to achieve customer satisfaction in all fronts. A happy customer serves as a motivation to us and an inspiration to do more. Our 24/7 operation schedule was instituted with the customer in mind. Since HVAC components may breakdown at any time of day or night, we do not want our customers to suffer. We also have a customer feedback mechanism through which we collect views, opinions and criticisms so that we can know where to improve and better our overall service delivery. We analyze each complaint filed with us to ensure every customer is fully addressed and satisfied.
Brands Partnership
We partner with the leading brands in the industry because we believe in quality. These brands which include Carrier, Trane, Goodman, American Standard, Lennox, Bryant, LG and many others have also allowed us to carry their warranties on behalf of their customers. Our partnership with them also includes regular training of our staffs to ensure competence at all levels.
For any inquisitions or request for service, contact our office and you shall be directed accordingly.